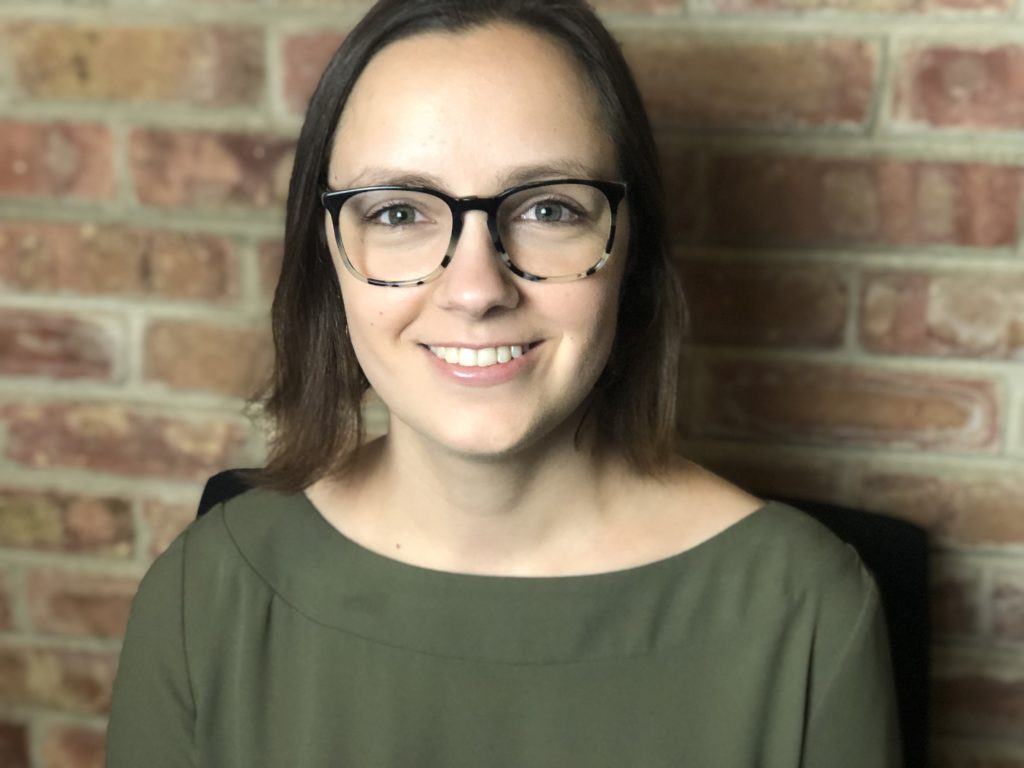 My name is Donata Kalnenaite and I am a licensed attorney that practices privacy law in Illinois and a Certified Information Privacy Professional. I graduated from The John Marshall Law School in Chicago in 2015 and have been actively practicing ever since. My journey to law school and practicing law is definitely what some would term "unusual." A little bit of backstory – I come from an immigrant family; my father came to the United States from Lithuania when he was in his late 20's and I came to the U.S. when I was 12. He did not speak English and, when he was getting married, he asked me to come to a meeting with his lawyer to translate. As someone who has never met a lawyer before, I was fascinated. I always had an inquisitive mind and, naturally, I wanted to know more about what this lawyer did and how he got into law and just what it was like to be in such a highly respected position. The lawyer was professional, courteous and kind. He answered my questions with grace and told me how if you study hard enough, anything is possible. 
Well, my father was having none of that and told me that I was wasting the lawyer's time, that he was paying for that time and I was not important enough to do more than basic translation of his wishes. The lawyer was very courteous and it was clear to me that even though he did not understand why I was being yelled at in a foreign language, he felt bad for me. Well, I remembered this moment of embarrassment and humiliation and decided that I am not just "good enough" to speak to a lawyer, I am also good enough to be one. I went off to college and then made my way through law school to become a practicing lawyer. I wish I could remember the name of that attorney that inspired me with his openness to answer questions and speak to someone young about his profession. Whoever you are and, wherever you are, thank you! 
My Advice
My advice to other law students: actually study for the bar. This seems like a no-brainer, but you will have about three months during summer to study for the bar. I had classmates who spent that time enjoying summer or studying just a few hours a day. The bar exam (at least in Illinois) takes a total of two days and, trust me, it is not an experience that you want to repeat. Not studying will lead to you failing the bar and wasting the entire summer, plus another three months to actually study. Help yourself and don't spend that summer having fun. It'll be worth it. I promise. 
My advice to other lawyers: don't be afraid to sympathize with your clients. As lawyers, sometimes we believe that we always have to be stern and fully on the law all of the time. However, your clients choose you not just because of your expertise but also because of how they can connect with you as a person. Don't be afraid to tell a client about who you are as a person as that connection can lead to a much better relationship than simply providing good legal advice. 
My advice to entrepreneurs: don't forget to live as well as work. 
About Donata Kalnenaite and Termageddon
Donata Kalnenaite is a privacy attorney that is licensed in Illinois and a Certified Information Privacy Professional. Donata is the President of Termageddon, a Privacy Policy generator that automatically updates client privacy policies whenever the laws change. She's the engineer behind the questions and the text that compose the policies. Donata also keeps us up to date with the privacy law. She's also a beekeeper, a chicken keeper and an avid lover of submarines.