Tesla Loses Model 3 Endorsement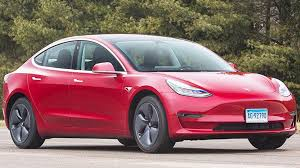 Consumer Reports says it will stop recommending Tesla's Model 3 over reliability issues, the report sent the carmaker's stock to fall on Thursday. Model 3 owners highlighted loose body trim and glass defects as problem areas. A magazine's representative said there were also issues with the car's electronics, which can be difficult to replace. According to CNBC, analysts have raised concerns over the declining quality of Model 3s as Tesla increased production. Tesla says it fixed the "vast majority" of those issues.
According to Consumer Reports, the Chrysler 300, Dodge Charger, Acura RDX, BMW 5 Series and Volkswagen Tiguan also lost their recommendations.