Police Seize $39,500 From Entrepreneur Who Was Attempting to Buy a Truck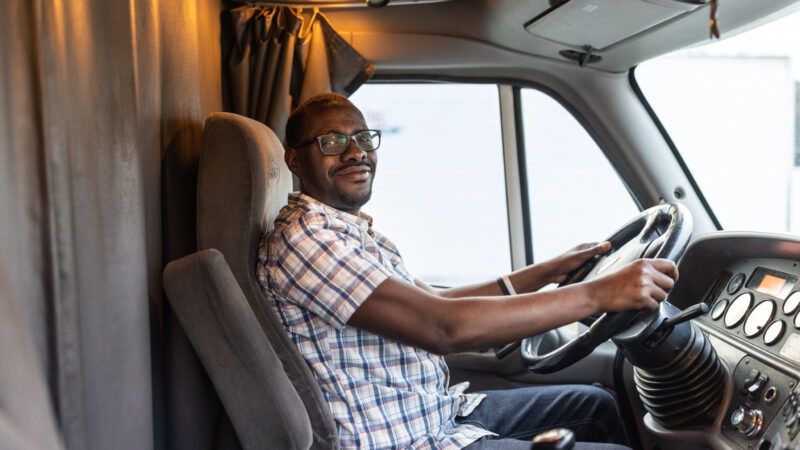 PHOENIX (3TV/CBS 5) – A North Carolina man with nearly $40,000 in cash landed at Sky Harbor in August of 2020…and had it all taken away by police.
Officers suspected him of money laundering, and months later even though he's not charged with a crime, he hasn't seen a dime of his money returned.
It's not illegal to fly domestically with a large amount of cash. but because police suspected Jerry Johnson *could* be doing something illegal, they seized it.
More than 2,000 miles away from Phoenix, Arizona, Jerry Johnson owns Triple J Logistics, his North Carolina trucking company that hauls freight and tractors on the east coast.

Johnson says he saw an auction in Arizona that could be a new opportunity to expand his business.
"I saw that they had the model and brand of the truck I was looking for, so I was going to go to the auction and buy the truck out there," Johnson said
Johnson flew out to Phoenix with $39,500, funds he had saved from his business, and the other part a loan from a family member.
After landing at Sky Harbor, Johnson was stopped by an undercover Phoenix Police officer near baggage claim.
"Who purchased your ticket? Where did you get his money from? He didn't ask me anything about my company, he said I was part of a money laundering investigation," Johnson recalled.
Police seized the money and let him go.
Phoenix Police said Johnson informed them the money belonged to several different people and they had "received additional information related to him."
Institute for Justice attorney Paul Avelar said Johnson had two past drug charges, but those were long over and had nothing to do with his current business.
"He can account for this money from his business from a loan from his uncle, there's no evidence that this is money that was going to used to commit a crime, was the proceeds of a crime, no nothing," Avelar said.
Avelar said the Maricopa County Superior Court judge ruled Johnson failed to prove he owned the cash and failed to prove it wasn't connected to any crimes.
Avelar helped file an appeal last week.
Johnson is hoping at some point he sees that money again, feeling authorities pre-judged him before they even knew what was going on.
"We're just barely making it. We're holding on, but that extra truck was extra income and revenue that we could have had, and it just set us back a lot," Johnson said.
A spokesperson for the Maricopa County Superior Court says they don't comment on cases.
Avelar said he believes the judge messed up the ruling and that they will win the appeal.