Profile of Success With Carolyn Woodruff

Childhood
Carolyn Jane Johnson was born in Tuscaloosa, Alabama, on June 14, 1955, to Thomas Theo Johnson and Dorothy Lewis Johnson. Her beginnings were humble. She graduated as valedictorian of her high school class and quickly established herself as a gifted student. She married William W. Woodruff, III, born in Lexington, North Carolina, in 1981. After law school in 1983, she was one of the first women to join a major North Carolina law firm, known as Tuggle, Duggins, Meschan, Thornton, and Elrod, PA.  Carolyn and William divorced in 2000. Carolyn married Dwight Austin Ensley on March 27, 2010. They live happily in Greensboro, North Carolina, and North Myrtle Beach, South Carolina. Dwight is a Lawyer and business valuator, who owns and runs a company called ValuePointe.biz.
Tell us what do you do?
Carolyn Woodruff is an American lawyer and businesswoman, domestic violence activist and philanthropist, columnist/author, World dance star, and multi-engine instrument-rated airplane pilot.
Degrees, Awards, Certifications, etc.
She was graduated from Duke Law School in 1983 with High Honors. She served as Research and Managing Editor of the Duke Law Journal. In 1989, Carolyn was the youngest in the first group of lawyers in North Carolina to become a North Carolina Family Law Specialist certified by the North Carolina State Bar. 
She is a multi-engine instrument-rated airplane pilot with the Federal Aviation Administration. She is a North Carolina Certified Public Accountant (CPA 1994)), and a Certified Valuation Analyst with the National Association of Certified Public Accountants (CVA 1996). She is a now-retired Gold Star Amateur Ballroom Dancer, which is the highest level for an Amateur in the Fred Astaire system. 
She was first selected for Super Lawyers in 2007 and remains there today.
She has been in Best Lawyers in the United States since 2009.
Tell us about your career
In 1983, Carolyn joined the law firm of Tuggle Duggins Meschan Thornton & Elrod, PA, in Greensboro, North Carolina (now Tuggle Duggins, PA), at a time when women were rarely hired by large North Carolina law firm. She became a partner in 1987.  She was hired as a tax attorney, but with the advent of Equitable Distribution in October 1983 in North Carolina, Carolyn quickly became interested in the mix of her financial background and divorce law. The Equitable Distribution Act in North Carolina was the trade-off for North Carolina, not backing the Equal Rights Amendment. She started her own firm in 1994, which is now known as Woodruff Family Law Group (Woodruff Law Firm, PA), one of North Carolina's largest family law practices. She still practices there today.
Sample significant cases:
Bar Associations and CPA Associations: I am in all the significant ones: ABA, NCBA, AICPA, NCACPA
American Businesswoman
Director of Blue Ridge Bank, NA, and Blue Ridge Bank Shares (BRBS). Since Woodruff joined this board, BRBS has gone from an OTC stock to the New York Stock Exchange.  She is a founder and Director of Carolina State Bank. 

Domestic Violence Activist and Philanthropist:
In 2019, Woodruff and husband, Ensley, started the Woodruff Ensley Foundation, Inc., a 501c3 nonprofit, for the furtherance of domestic violence reform.
In the 1990s, she was active in the American Bar Association Tax Section and became the Chair of the Domestic Relations Tax Committee. Ms. Woodruff, a domestic violence activist, was instrumental in the revision to the was Domestic Violence is viewed by the Internal Revenue Service and was instrumental in the revisions to the Innocent Spouse Laws in Section 6015 of the Internal Revenue Code. Carolyn became a Fellow in the American College of Tax Counsel, which has, as a requirement, a significant contribution to the United States tax policy and is a very selective and esteemed national academic and think tank organization. Carolyn is the ONLY woman in North Carolina who has ever been granted the status of a Fellow in the American College of Tax Counsel.
For more than thirty years, Ms. Woodruff has been frequent speaker and writer of continuing education for the North Carolina Association of Certified Public Accountants (NCACPA). Most commonly, she speaks and writes on divorce taxation, with focus chapters on financial domestic violence, and business valuation.  She is the author of two continuing education textbooks—Financial Guide to Divorce in North Carolina and Business Valuation Principles in North Carolina. She was on the Board of Directors for the NCACPA, followed by a term on the Executive Committee of NCACPA. She currently serves on the Symposium Committee that hosts North Carolina's largest Continuing Education conference. 
She also served one term on the North Carolina Bar Association's Family Law Council. She was instrumental in passing of the interim allocations provisions in the North Carolina General Statutes to assist a dependent spouse from being "stared out" in a divorce proceeding.
Her activism for domestic violence reform continues through today. On September 8, 2013, Laurissa Armstrong was shot 17 times in Greensboro by her estranged husband. Laurissa had been denied a domestic violence protective order because she could not prove who slashed her tires. Her estranged was given a gun permit shortly thereafter, and shortly after that, he shot Laurissa 17 times. Woodruff created the Armstrong Domestic Violence Reform Bill aimed at giving Judge's more latitude on granting domestic violence protection orders and granting potential victims a "right to know" when an estranged partner applies for a gun permit. To date, this has stalled in a Study Committee. 
Ms. Woodruff has been a pro bono advisor to the Sherri Denise Jackson Foundation for the Prevention of Domestic Violence. She aligned with Portia Shipman pushed forward with advocacy regarding children who are left locked in hot cars.
Armstrong Domestic Violence Reform
Family Service of the Piedmont
Ms. Woodruff believes that the Arts provide relief and a way out of domestic violence. Woodruff's philanthropic efforts have lead her to major support of Family Service of the Piedmont through creating the leading source of support for the organization with Big Hair Ball, a fundraiser. She is a member of the Foundation's Board of Directors.
Operation Smile
Operation Smile to give children a chance at a healthy life.
2019 Carolina Dancing with the Stars: Maria
Boys and Girls Club
Unity in Community through Dance Movement
Author/Columnist:
Since 2014, She has been a popular columnist for the Rhino Times with a bi-weekly column known as Ask Carolyn.
She is the author of the following: Ask Carolyn…Straight Talk from the Dancing Divorce Attorney
Ask Carolyn Two
She is the primary author of the Essential Guide to Your Family Law Case During COVID-19.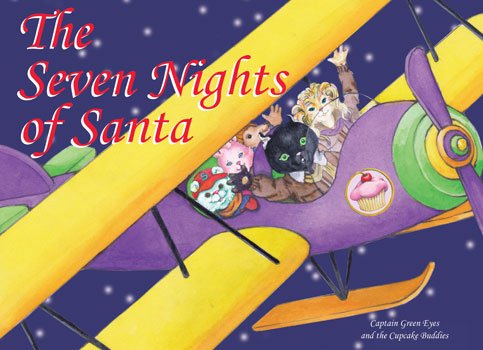 She is the co-author with husband Dwight of Captain Green Eyes and the Seven Nights of Santa, a holiday book for children in divided homes. This book has been translated into Lithuanian and distributed in orphanages in Lithuania.
Financial Guide to Divorce in North Carolina
Business Valuation Principles in North Carolina (Divorce).
Articles:
There are a number of articles and speeches.
She writes regularly for two blogs.
www.ncdivorcelawyersblog.com   |   www.askcarolyn.com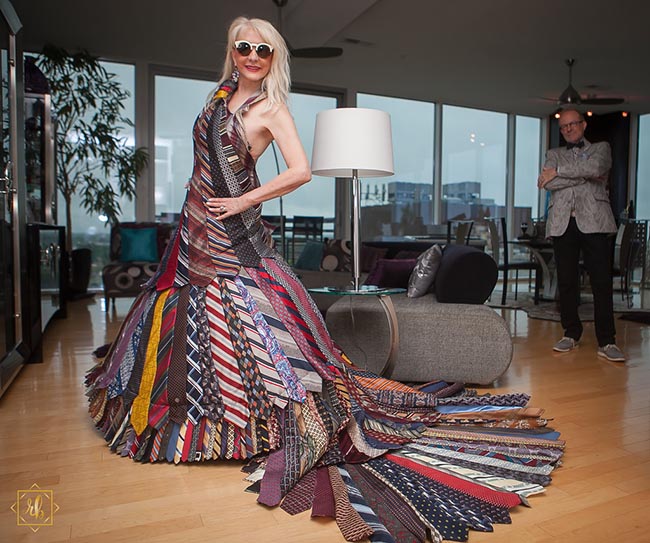 Hobbies— Hard to call this a hobby. It was another career.
Carolyn is a retired amateur ballroom dance from 2000 to 2020. She started a dance partnership with Alosha Anatoliy in April 2006, and they became the most innovative pro-am show dancers in the world. 
Mr. Anatoliy and Ms. Woodruff were featured in the following world shows: 
Dance Legends live appearance 2012 at the Hammerstein Theater in New York City with "You Lost Me."
Dance Legends live appearance in 2013 at the Hammerstein Theater in New York City with "Ameno."
When not in court, lawyer's on dance floor
Dance Legends live appearance in 2014 at the Hammerstein Theater in New York City with "Tribute to Isadora Duncan."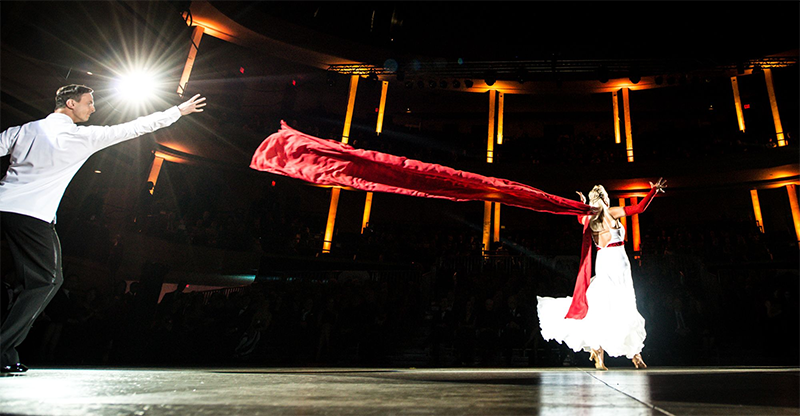 Dance Legends live appearance in 2015 at the Hammerstein in New York City with "Masquerade."
Dance Legends live appearance in 2016 at the Hammerstein Theater in New York City with "Gypsy."
Road to Russia:
Russian Us relations through the arts.
Star Duo live appearance in 2015 in Moscow, Russia at the Kremlin Palace with "Tribute to Isadora Duncan"—sold out live crowd and 80 million television viewers—Russia 2 television
Woodruff and Anatoliy appeared June 8, 2017, Moscow at the Kremlin Palace in Star Duo for a live audience and 100 million television viewers with Mystery of Masquerade.
Woodruff and Anatoliy made their third appearance in Star Duo at the Kremlin Place for a live audience and 100 million television viewers in June 2018 with "Maria."

Croatia
In September 2019, Woodruff and Anatoliy were invited to dance at King's Landing, Croatia, where Game of Thrones was partially firmed. In an unfortunate dance accident, while executing a flip, Woodruff broke her arm. That, along with COVID 19, has sent Woodruff into retirement from show dance.
American Sports Network Dance League
2015 two appearances in Dance League American Sports network, including "Tribute to Isadora Duncan."
Dance Titles: World and the United States
2016 United States Dancesport title gold medalist in Pro-Am Classic Showdance with "Gypsy."
2016 Las Vegas at Bellagio—World Amateur show dance title with husband, Dwight
Three-time Fred Astaire National Champion in Pro-Am American Smooth
Fred Astaire National Pro-Am Cabaret Champion
Reality Television with TLC
Charity and Causes