The Law, Not a Pathway to Riches.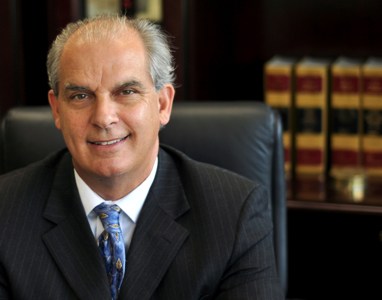 Tell us about You?
Anthony Castelli is a personal injury and accident attorney who has been serving clients for over 30 years. Based in Cincinnati, Ohio, Castelli has earned millions of dollars on behalf of clients in cases involving auto accidents, dog bites, dangerous premises, and more. Castelli practices uncompromising advocacy driven by attention to client needs, rigorous preparation, and flexible availability.
Why did you become a lawyer?
My inspiration for becoming a lawyer was that I wanted to help the underdog and have a career that empowered me to do this. In my second year in law school I started clerking for a highly respected personal injury attorney. He was a great mentor. He taught me how to win in front of juries. He took me to every trial that he had. I helped him as I learned. My first trial was small and I did not get what I hoped for my client. I found that even though this "loss" stung, I really enjoyed the experience. My next civil trial resulted in a verdict of $1,750,000. Before this, I prepared myself for the courtroom by taking appointed criminal cases. I had several trials in the criminal arena as well, though my career was that of a plaintiff's personal injury.
Is it better or worse than you had imagined and why?
Better than I imagined. I am able to help people get their lives back by being an accomplished a personal injury trial lawyer. I am able to turn down low-ball offers and take my client's case to a jury and get them, in most cases, a much fairer form of justice: full compensation money damages.
What advice would offer to anyone thinking of becoming a lawyer?
The legal profession is not a pathway to riches. The challenge for many is to get good clients. Through my adoption of the internet and through other contacts I developed, I was lucky to build a thriving practice.
Tell us about Your firm?
My firm primarily represents people injured by the fault of another. We have resolved thousands of cases, recovering millions of dollars for my clients. Representative case are wrongful death, brain injury and "whiplash." I handle all cases personally with the help of a paralegal. I also mediate cases for various Courts around Ohio, as well as privately. Mediation can save a tremendous amount of time and money, and the resolution is in control of the parties.